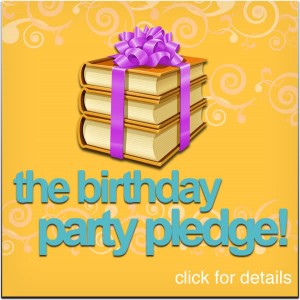 For the past two years, I've spent the middle of January at the residency for Vermont College of Fine Arts' MFA program in Writing for Children & Young Adults, but before I enrolled in this fine program, I staffed a book table at Albany's Martin Luther King Day community celebration. Each year, young children crowded around my table, looking at the books and begging to take some home. Very few of the parents had the money to buy the books, however, and it hurt me to tell the children they could not take the books for free. Most of them had few if any books at home, but they were attracted to the bright, lively covers and the pictures inside.
A variety of studies show that children who have books at home do better in school and are more likely to attend college. When children of color see themselves in books—and nearly all the books at my table featured children of color—they see that reading is for them.
Concerned about the lack of bookstores in low-income communities and the lack of diversity in children's and young adult books, a group of authors, teachers, librarians, and book bloggers have launched the Birthday Party Pledge to build a new generation of readers. Those who take the Birthday Party Pledge agree to give the gift of books whenever a birthday or other special occasion takes place.
The founders of the Birthday Party Pledge have created a website to help select books, with lists for picture books, early readers, graphic novels, poetry, boys' books, girls' books, global fiction, historical fiction, LGBTQ fiction, sports books, speculative fiction, and nonfiction. These lists will change every few months to incorporate new titles or touch on special themes. The current historical fiction list, for example, focuses on books about war. For those who would like specific recommendations for an individual child or a book club, the site includes links to a Help Hotline to receive a consultation from one of the site's founders who is an expert in the topic or genre.
The Birthday Party Pledge reads as follows:
I promise to give multicultural books as gifts to the children in my life for ONE year.
I promise to encourage them to read about and appreciate diversity in all its forms.
I commit myself to building a new generation of readers!
The site features tips on how to find multicultural books and present them to children and teens. You can take the Birthday Party Pledge at http://birthdaypartypledge.com.