I've been reading a lot lately about growing inequality and hardening class differences in the United States. Opportunities for success seem harder to come by in what was once known around the world as the Land of Opportunity. But even though someone born into the poorest fifth has less chance than ever of making it to the top fifth, that doesn't keep people from trying. Sometimes living in poverty and wanting a way out forces people into difficult choices.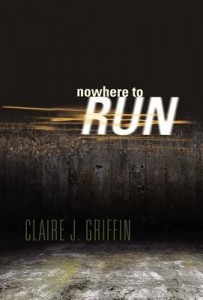 Claire J. Griffin's Nowhere to Run (namelos) and Lynn Joseph's Flowers in the Sky (HarperTeen) are two recently published novels that portray the dilemmas of urban teens who want a better life than the one they're born into. The protagonist of Nowhere to Run, Calvin, is a track star from a tough Washington, D.C. neighborhood. As his senior year approaches, he looks to a Division I track scholarship as his way out, but local gang leader Norris has other ideas. He wants Calvin to throw his championship race, which will net Norris a fortune that he promises to share with Calvin. While Calvin's best friend, Deej, who's also Norris's cousin, attempts to protect Calvin, Deej makes a series of bad choices that put Calvin in both moral and physical danger.
For Calvin, the dilemma is not the lure of immediate wealth versus long-term goals, but rather his loyalty to a friend who has protected him and who lacks the natural gifts to escape his situation. When both Calvin and Deej are falsely accused of bringing a weapon to school, this act of class and racial discrimination sends Deej into a downward spiral. While Calvin can see beyond the setback, his friend cannot, and Calvin cannot abandon his friend. Nowhere to Run is a short, fast-paced novel that invites the reader to put him- or herself into the story, evaluate the choices that the characters make, and examine whether they would have made the same choices in the same situation. This interactive feature makes this novel an excellent choice for classroom use and for reluctant readers in middle and high school.
In Flowers in the Sky, 15-year-old Nina's 28-year-old brother, Darrio, has been dutifully sending money to her and her mother in the Dominican Republic ever since he left for New York City nine years earlier. When Nina's mother catches her flirting with a German tourist, she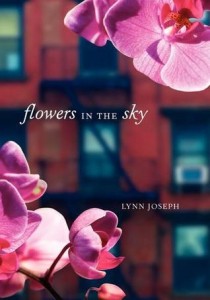 sends Nina to live with her brother so the teenager will finish school and not become a prostitute like her two best friends. Nina misses the warmth and flowers of her country, and the boys who hang out on her street frighten her. Of even greater concern is Darrio's mysterious business, which has supported her and her mother for years and allowed him to live in a decent apartment as well. And what about Luis, the handsome 18-year-old with the green eyes who works in the barbershop and drives a brand-new SUV?
Like Calvin, Nina learns that quick, easy money comes at a price—whether it means picking up a bad reputation or ending up on the wrong side of the law. This engaging young woman, who loves flowers and tries to create beauty in the bleakest of situations, is also capable of making some very questionable choices, and reluctant readers will enjoy the opportunity to step into her shoes. These urban dilemmas are not simple or predictable, and they offer a window into the complexity and challenges facing young people who grow up without the resources many of us take for granted.