United States Board on Books for Young People, USBBY, and International Board on Books for Young People, IBBY, provide an excellent source of information, reviews, and lists of outstanding international books – an international celebration of diversity.  Each year USBBY, United States Board on Books for Young People, publishes an annotated list of their top choices.  The books are divided into reading levels from Kindergarten through Young Adult. The variety is as amazing as the diversity of authors, illustrators and publishers.  Visit www.usbby.org or www.usbby.org/list_oibl.html
Two books recently reviewed here at The Pirate Tree were: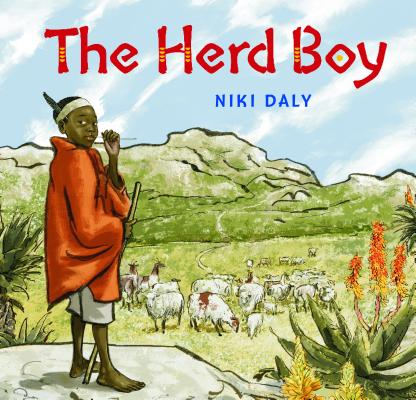 We all have impossible dreams.  For some, dreams are more impossible than for others. For some, they make those dreams come true.  The Herd Boy dreams about being President of his African country.  Such foolishness!
In writing the story of THE HERD BOY  Niki Daly slowly and delightfully introduces the reader to rural life in South Africa.  His illustrations are filled with details that transport the reader across oceans and show the beauty in both the land and the people. For the Herd Boy there are snakes to avoid, soccer to play, goats to watch, even baboons to fight – all this in a rich landscape.  This story could have been the story of South Africa's former President, Nelson Mandela, who was in fact a herd boy as a youngster. Published by Eerdmans, 2012
THE STAMP COLLECTOR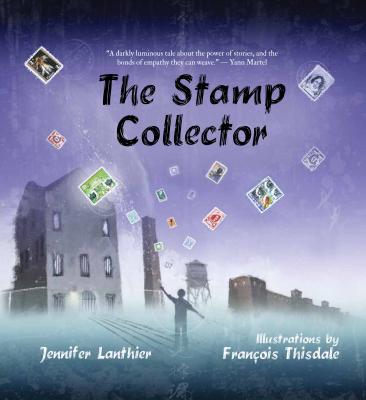 is a powerful picture book inspired by two Chinese writers, Jiang Weiping and Nurmuhemmet Yasin, who spent years as political prisoners; Yasin is still there, serving a ten-year sentence. Jennifer Lanthier's poetic text, with haunting illustrations by François Thisdale, describes of two boys in China—one from the city and one from the country. Both are poor. The city boy, who loves to collect stamps, grows up to take a job as a prison guard to support his family. The country boy sees his land polluted and endures difficult conditions at the factory where he finds work, and when he writes about his life, he ends up in prison. The city boy becomes his guard. He collects the stamps from all the letters written in support of the country boy, letters that come from all over the world.  Reviewed by Lynn Miller-Lachman on The Pirate Tree, October, 2012.
One more suggested resource:  PEN is an effective way to join with writers, editors and publishers to voice concerns about social justice issues.  PEN works to protect the basic human rights of all writers who use the pen rather than the sword to speak out against injustices. 
PEN International PEN, the worldwide association of writers, was founded in 1921 to promote friendship and intellectual cooperation among writers everywhere; to emphasize the role of literature in the development of mutual understanding and world culture; to fight for freedom of expression; and to act as a powerful voice on behalf of writers harassed, imprisoned, and sometimes killed for their views. – See more at: http://www.pen.org/