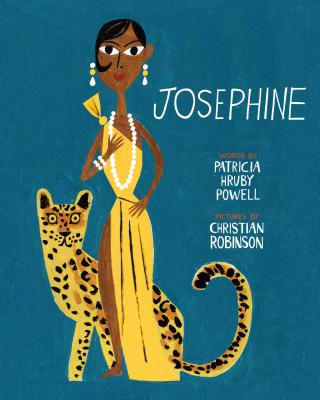 Today is a designated day for celebrating  multicultural books for children. I chose a biography – just out – JOSEPHINE: THE DAZZLING LIFE OF JOSEPHINE BAKER by Patricia Hruby Powell and illustrated by Christian Robinson, Chronicle.

What fun to read this book.  The energy of the 1920's and Charleston dancing rocks off the page.  There is a more serious side as well.  Josephine Baker not only danced her way out of poverty and prejudice, she fought against discrimination so others could experience the freedom, opportunities, and respect she found in Paris.
But then I read a review by Richie Partington: He says it all and he says it so well.  I asked if we could post his review here on The Pirate Tree.  Here it is – get ready for both fun toe-tapping and thoughtful reflection.  Martin Luther King I'm sure would smile and hum along.
 
"Josephine jutted out her hip, flirted and grinned,
and STOLE THE SPOTLIGHT from Eva, the star.
The audience howled.
Eva, the chorus, the director– all raged at Josephine.
But the reviews raved, 'A BORN COMIC.'
'It's impossible to take your eyes off the little cross-eyed girl.'
She made the white audience laugh,
MUGGING FACES, GRIMACING, and SIGHING through her exotic jig.
Josephine soaked it up and kept the job.
"After Shuffle, Josephine danced and sang DOWNTOWN at the Plantation Club,
but she couldn't sit at a table and eat dinner with the white folk.
She couldn't enter the front door."
 
Having read JOSEPHINE, and having then watched a half-hour's worth of Josephine Baker shining in film that is readily available on Youtube videos, I am overflowing with joy and gratitude for being lucky enough to live in a time and place where the quality of technology and children's publishing permits the creation of a truly amazing book like this one, and the digital age in which we live offers us significant, instant access to the most incredible resources (such as 80 year-old films of Josephine Baker).
 
I love how (the book) JOSEPHINE is, like the real Josephine, a rare creature.  This 100+ page picture book is long enough to provide an extensive, in-depth look at the full life of Josephine Baker while still retaining the feel and flow of a picture book, with lots of full two page spreads (done in acrylic), and text that utilizes large type, multiple fonts and expansive layouts.
 
One of the aspects of this book that I am hoping young audiences all pick up on, having affected me so, is Josephine's significant, long-term, personal response to the racial hatred that she witnessed and felt as a child and as a young woman in twentieth-century America.  First, she moved to a country (France) where the segregation of the United States just did not exist.  And then, as a counterpoint to her fame and flamboyance, she invested the fruits of her success in her adoption of twelve children of varying races from countries around the world.
 
"Josephine brought them up in their own religions–
as Buddhist, Shinto, Protestant, Catholic,
Jewish, Muslim, animist.
AT LAST, she felt the whole world was
represented in her family.
She called them her RAINBOW TRIBE."
 
The story of JOSEPHINE is framed and told in the manner of a performance in six acts and includes depictions of opening and closing curtains.  It does a great job of showing us why we should care about, and care that kids learn about, this mesmerizing performer and fascinating, historically-significant woman. 
 
Christian Robinson's illustrations are magical.  Having watched the Youtube videos, I went back to the book again, and I can really appreciate how he captures Josephine's alternatively seductive and mischievous natures, particularly when you go through the book looking at his depictions of her eyes, which repeatedly come alive.
Review shared by
Richie Partington, MLIS
Richie's Picks http://richiespicks.com
BudNotBuddy@aol.com,  https://www.facebook.com/richie.partington