"I don't need a mother," I say. "Where's yours?"
Silence. Then, "By her phone. I'm killing her."
From EITHER THE BEGINNING OR THE END OF THE WORLD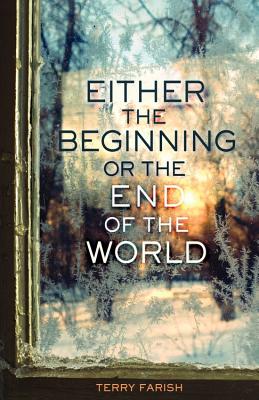 Author Terry Farish weaves a taut web of colliding threads in this young adult novel as the lives of two young people, Sofie and Luke, become irresistibly, but dangerously, entangled.
Luke is a war veteran, an army medic back from Afghanistan, who is not able to get past haunting nightmares and memories. He carries a gun and seldom sleeps. Sofie has lived with her fisherman father for sixteen years. Always it has been just Sofie and Dad, working together to eek out a living on the New Hampshire coast. About her Cambodian refugee mother, Sofie states, "I am not Cambodian." But never for a day can Sofie forget her early childhood memories when her "crazy mother" floated in and out of her life, each time stirring up conflicted feelings of both rage and yearning.
As winter arrives and fishing season ends, Sofie's dad announces that they are not making enough money to pay the bills. He will take his boat south for a few months, fish off the Carolinas, and then return. Sofie wants to go along, but no, states Dad. He has arranged for Sofie's mother and grandmother to move in and "it will be a good experience for everyone."
Terry Farish spins this story with evocative language, complex characters, and a tender, conflicted romance. Her richness of details create for the reader several unforgettable worlds. Luke's world – the memory of war and too many broken bodies; Sofie's world with the isolation and conflicts of being bi-racial; and for Sofie's mother, the horror of being both victim and survivor of a war that killed almost everyone else in her family.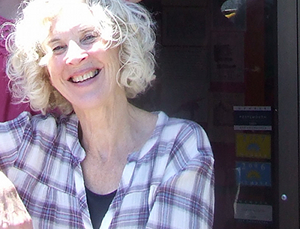 Either the Beginning or the End of the World is a beautiful, hopeful book. I asked the author, Terry Farish, a few questions. I think you will find her replies quite interesting.
Terry, would your tell readers –
What experiences of yours became part of the inspiration and story line of this novel?
I've known many Cambodian Americans since they began arriving in the U.S. from camps in Thailand where families first fled from the Khmer Rouge. I worked in Lowell, Massachusetts where thousands of Cambodians were resettled in the 1980s.  In those early years of resettlement, I taught English to teen-aged girls at the Cambodian Mutual Assistance Association.
You volunteered to serve your country in Vietnam, correct?  In what capacity?  How have those experiences influenced or become part of your writing?
Yes, I was paid a stipend, but I did go by choice as a Red Cross worker to Vietnam during the U.S. war there.  I was assigned to the 25th Infantry Division in Cu Chi where our small band of American women ran a recreation center and traveled by helicopter to fire support bases  taking recreation programs.  I've spent much of my life trying to understand what I saw that year. It made me a student of war – mostly the impact on civilians, and the experience has drawn me into writing about cultures when they meet.
This October in NYC Terry Farish with Nancy Bo Flood and Elsa Marston will discuss the many long-lasting effects of war on families at the IBBY-USBBY Conference.
And two stunning reviews:
*  "Farish's writing is haunting. Beautifully written and briskly paced… An excellent choice for readers seeking a less than neatly packaged love story or a glimpse into the complicated  lineage of war-torn areas."  Starred Review,  School Library Journal
"A bittersweet love story between a fisherman's teenage daughter and a soldier returned from Afghanistan…"  Either the Beginning or the End of the World "…examines the intersections of love and war in a family's history." ALA-Booklist