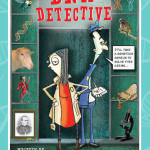 DNA Detective by Tanya Lloyd Kyi is not only a lot of fun to read, it's amazingly, densely informative. This could easily be used as part of a science curriculum for fifth or sixth graders (although I myself will not be hesitant to refer to it when I need to). It is rich in genetic facts, history, and biography, and it puts the reader to work at the end of each chapter solving a mystery using the science.
Give Me Wings: How a Choir of Former Slaves Took on the World by Kathy Lowinger is a fascinating and inspirational book for middle grade readers. It's text-heavy but chock full of illustrations, photographs, lyrics,and informative sidebars. The story centers on Ella Sheppard and the Jubilee Singers who, as a traveling choral group of African Americans, lived in constant danger even though the war years were over and they were–technically–full citizens. Their music managed to wear down some of the virulent barriers between white and black people in that tumultuous time.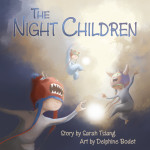 New readers and pre-readers will surely enjoy The Night Children by Sarah Tsiang and illustrated by Delphine Bodet. It's a curious and enigmatic bedtime story that explains why things are not the same in the morning as they were when the sun went down. The night children may be metaphorical for the Other, or for that now-lost era where children could roam their neighborhoods unsupervised. The narrative has a gentle, poetic rhythm and the background illustrations remind me of ancient art, mysterious, simple, and sophisticated at the same time.

These three books are available from Annick Press, a Canadian publishing house that focuses on social justice issues in children's literature.