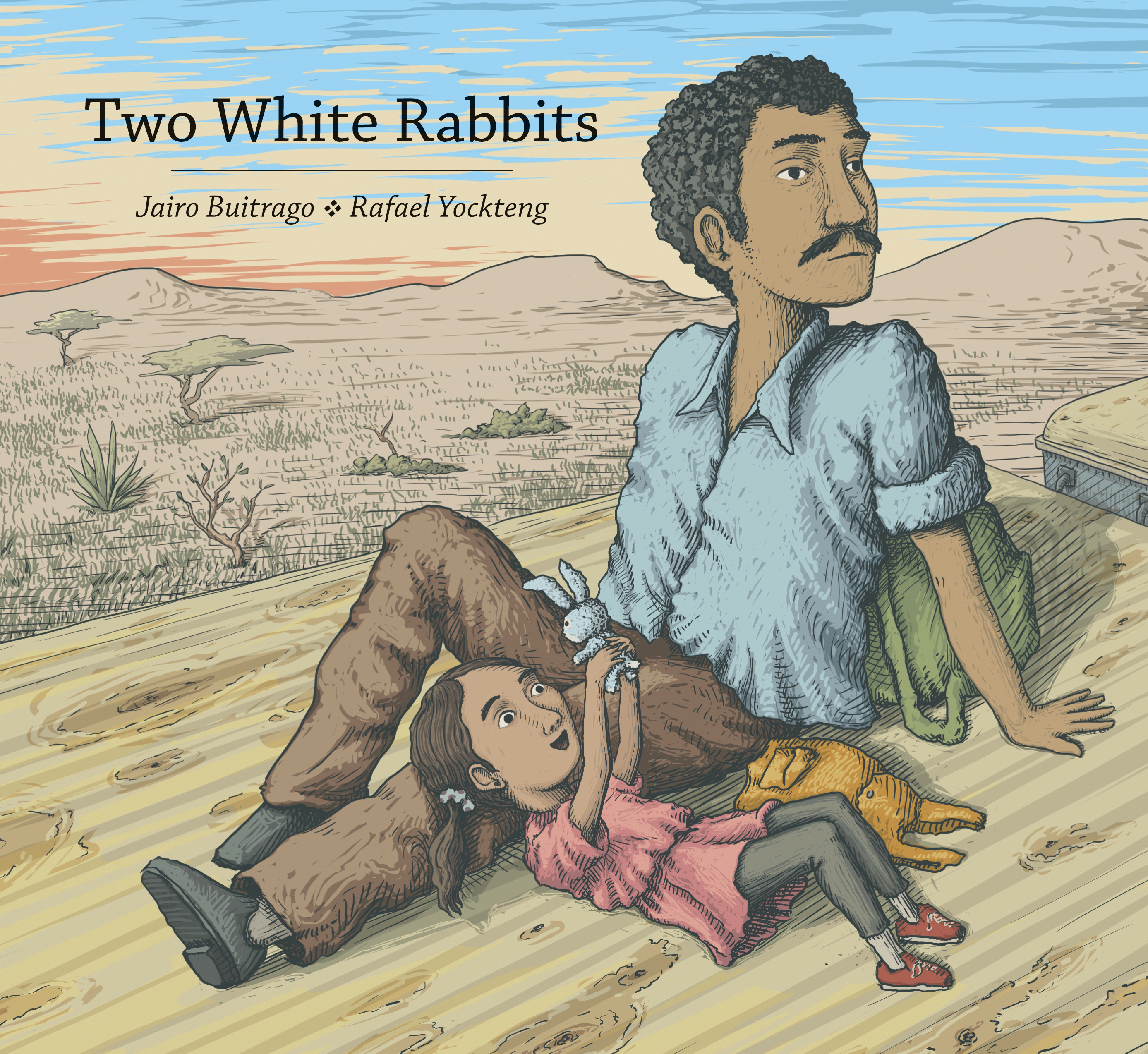 TWO WHITE RABBITS, written by Jairo Buitrago, illustrated by Rafael Yockteng, and translated by Elisa Amado, is the story told through the perspective of a little girl as she travels with her father day and night, day and night, with hundreds of other children on top of the infamous trains, The Beast, to escape persecution and possible death to escape to America. She describes her journey with simplicity and innocence and the author weaves in layers of allegory.
"Older readers will appreciate the allegory, and younger ones the simplicity of this spare immigration tale." Booklist
"Two White Rabbits belongs on bookshelves everywhere: it's an extraordinary, compelling first step to understanding and empathy, and a persuasive teaching tool to inspire effective doing." BookDragon
This three-star reviewed picture book published by Groundwood Books, will cause you to smile, to cry, and to reflect for many days, the courage and desperation that compels parents to risk everything, put their children on The Beast, and ride the rails to America, a country that might offer survival.
For adult and older readers ENRIQUE'S JOURNEY, The True Story of a Boy Determined to Reunite with His Mother, is a powerful nonfiction written by Pulitzer Prize author, Sonia Nazario. She rode The Beast twice to research information for this book. Her journalistic description helps us understand why a parent or child would forsake everything – home, family, and country – to seek safety and survival.
Once you care about these children, the ones who do make it across the border, what can you do? Reforma is one organization, a collaboration between American Library Association (ALA) and U.S. Board on Books (USBBY) that is working, "hands on," to help these refugee children, many of them orphans, with food and with books.
Support Reforma's Book and Backback Project: http://refugeechildren.wix.com/refugee-children
The site offers more about the Children in Crisis project and a Donate button. Donations can also by made through the USBBY site: http://usbby.org/donate.html
Read more about REFORMA at http://www.thepiratetree.com/2015/10/27/reforma-a-book-is-a-companion-that-will-bring-you-light-and-comfort/