This picture book tells the story of Kateri, a young Cree girl who is motherless and being raised by her grandmother, Nohkom. Kateri's story is based on the stories of the missing indigenous women of Canada and the U.S. Told in alternating voices, the absent mother follows her daughter as she grows, enters school, and becomes a mother herself. The author's lyrical, free-verse text and The illustrator's watercolor images portray the emotional journey of children coping with the loss of a parent.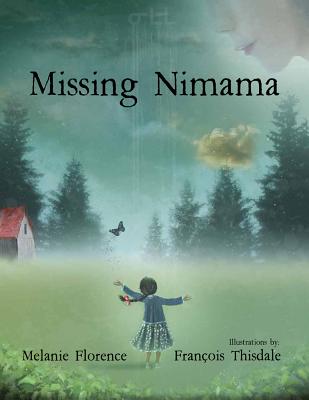 Talking and sharing suggestions. This is a book to read slowly with a child, maybe only a few pages at a time, and then talk about together.

Millions of children are without the most essential things they need– parents, family, a home, friends, safety, and the opportunity to attend school, to have a future. These children have lost what they love most because of discrimination, persecution, and violence.
What happens when a country's legal system does not provide equal protection? In this picture book, a child's mother "goes missing," which in many countries is not uncommon, especially when women are not protected because of being a minority, a person of color, or of a minority religion.
Related themes include the grief experience by many children who have lost a parent. After reading Missing Nimama, Somos como las nubes We are like the clouds, Two White Rabbits, and for older readers, Bone Sparrow, talk with a young listener about the many types of political events that separate children and parents, such as civil war, terrorism, or being a refugee. Read Stepping Stones, a picture book that gently shows what it means to be a refugee.
Imagine this – you had to leave your home in five minutes before the bombs begin to fall, what would you take with you? Think about living in a refugee camp for five years, maybe ten years. Again, imagine – what do you miss most about the home you left? What do you wish you could do one more time – the special foods that you wish you could eat? Think about no longer seeing your friends, pets, family, teachers, books? Or hearing your own language!
What happens to child refugees if they survive the journey and make it to the U.S.? How can we help make them feel welcome?  How important a welcoming smile can be, or an invitation to join a soccer game, or asking a lonely child – "come sit with me during lunchtime at school.
This beautiful book can become the beginning of many important discussions.
Related books:
Argueta, J. (2016) Somos como las nubes We are like the clouds. Toronto, Canada: Groundwood Books.
Buitrago, Jairo. (2015). Two white rabbits. Toronto, ON, Canada: Groundwood Books.
Fraillon, Zana. (2016). The bone sparrow. Glendale, California: Disney-Hyperion.
Ruurs, M., illustrated by Nizar Ali Badr, (2016). Stepping Stones A Refugee Family's Journey. Canada: Orca Book Publishers.