This is one riveting story! Tonya Bolden's storytelling in this historical fiction will keep you turning the pages as you soak in the details of a post-Civil War time and quickly care deeply about Mariah, a newly emancipated young girl. Mariah is faced again and again with the questions – who to trust, who to believe, and what to do with freedom when so many seem determined to snatch it away.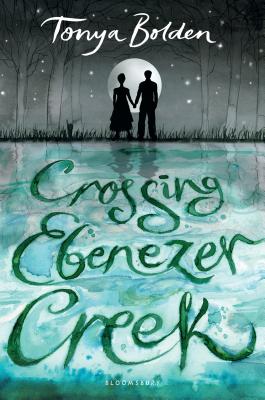 CROSSING EBENEZER CREEK is an important part of American history and also an important portrayal of the strength, vulnerability, and compassion of the human heart. Mariah's story may break your heart, yes, be prepared for that, but also I hope you find yourself thinking – as I did – about the refugees today who are seeking a new home, a safe and welcoming harbor for their children and for their dreams.
from Kirkus, a starred review:  "Mariah and Caleb's unforgettable story is everything historical fiction should be: informative, engrossing, and unflinching.  A poetic, raw, and extraordinary imagining of a little-known, shameful chapter in American history."
Published by Bloomsbury, available this month.