PRINCESS SOPHIE AND THE SIX SWANS
A fable from the Brothers Grimm, retold and illustrated by Kim Jacobs, is a
tale about loyalty and perseverance, an old tale retold with simplicity and beauty.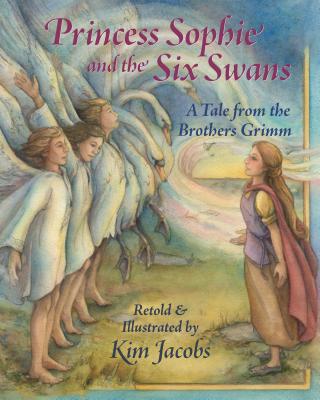 Illustrations are a gentle sweep of color and action that mirror the mood of the scene and enrich the narrative. The scenes could be from ancient tapestries, the muted threads weave the story's images.
Like many folk tales of old, the story is a metaphor for how we each might respond to the challenges and injustices of life. Shall we complain and whine? Shall we face the task, strive to solve the riddle? Or shall we choose to create and implement a plan and persevere even when the thorns tear at our fingers and our task seems nearly hopeless?
This is a lovely story, beautifully written and illustrated, that will interest readers young and old.
Published this year by Wisdom Tales.