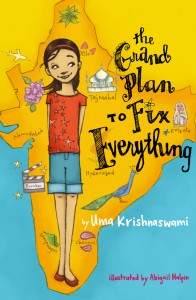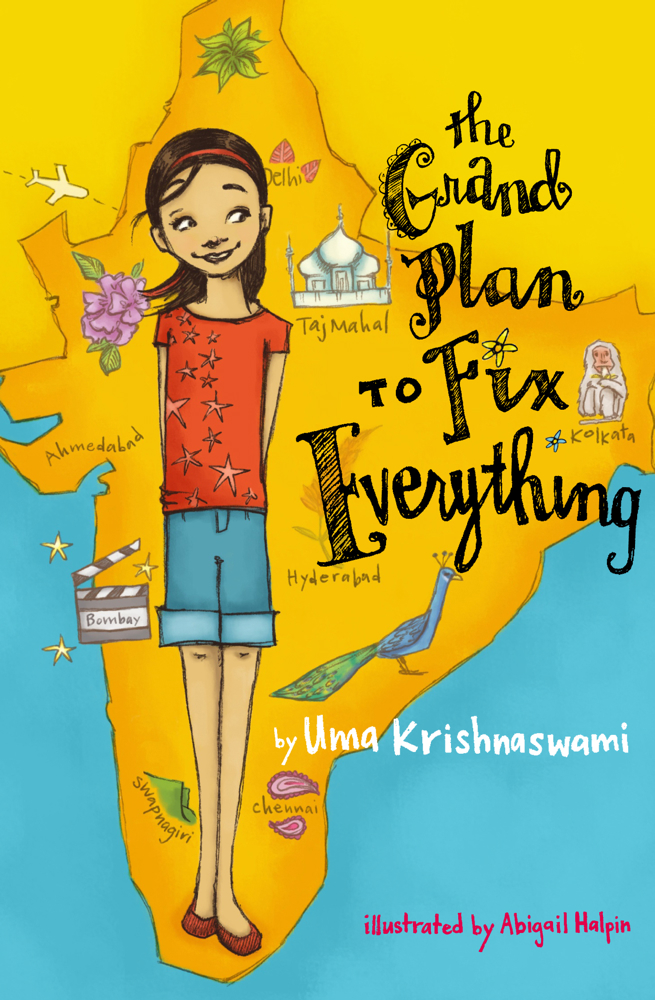 When I started teaching high school social studies in New York City, I shared a classroom with the bilingual social studies teacher, and we soon became friends. Born in Puerto Rico, he moved to New York City as a toddler, and in the diverse immigrant community where he grew up, he developed an interest in the music of all Latin America. I followed him to the little record stores in Manhattan, on 14th Street and in the Times Square subway station, and by the time I moved away from New York two years later I had developed a lifelong interest in various genres of Latin American music. Today I'm the assistant host of a bilingual radio program on WRPI every Sunday, and I DJ Latin dance parties. My interest in music served as the inspiration for my YA novel, Gringolandia.
Because of my experience, Uma Krishnaswami's new middle grade novel The Grand Plan to Fix Everything struck a chord. Eleven-year-olds Dini and Maddie are best friends, their obsession with Bollywood "fillums"—specifically those featuring actress Dolly Singh—is the glue that binds them. Dini's parents, though, are taking her to India for two years, and the girls' excitement about the possibility that Dini will actually get to meet Dolly is tempered by the fact that they will be separated and possibly find new friends they like better. While Maddie stays home in Maryland and only experiences Dini's delightful adventures second-hand, we see the tension of friends trying to stay together while forced to experience new things apart. We also see how knowing Dini and being immersed in her culture has enriched Maddie's life. This is a major benefit of diversity—by getting to know people from other places and cultures, we enjoy all of the wisdom and creativity that people the world over have to offer.
I had the opportunity to interview author Uma Krishnaswami for her blog tour, which coincides with the release of The Grand Plan to Fix Everything.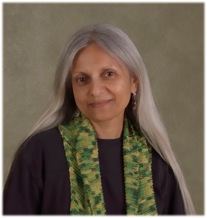 Below the interview is an announcement of a giveaway and other stops on the tour.
Coincidence is a major element of the novel, and, as in the films Dini and Maddie enjoy, it rewards the virtuous and the persistent. Can you talk about that a bit?
Yes, it is, and does. That part really does mirror the films, and it's intended to. I realize I'm walking a line between suspended disbelief and incredulity here, but so do those Bollywood movies that inspire Dini. In that sense this is not realistic fiction, it's an idealized version of reality.
There are other strong metafictional elements as well. Why did you choose to include these metafictional elements in a novel for young readers?
Well, why not? Children get the idea of layers of reality in a very visceral way. When you're 8 or 9 or 10, you live in a universe that is both the same as the adult world and yet not the same, and children know that. They can comment on that reality even while they're in it–its unfairness, its rules, the fact that some things are literally and metaphorically out of reach, and so on. From there to metafiction isn't that big a step.
Now, I don't want you to think I thought all this through so logically when I was writing it. I did notice that this story gained momentum when the narrative voice fell into place. In the scenes where Dini isn't present, of course, the voice has plenty to do. It's got the burden of carrying the story forward. It has to provide a kind of connective tissue linking the scenes together, filling in backstory, catching the reader up to events that take place while Dini and family are otherwise occupied. So in the scenes with Dini in them, I didn't want that voice to disappear completely. It couldn't just turn invisible and become any old limited third person voice. What I ended up doing was playing with its omniscience, pulling back in places and letting it loose in others. Those are the metafictional parts, and they exist because of who Dini is and how she's trying to see her life as a movie. It's telling to me that when I read the book to a group of kids, they laugh when I get to those "life-as-movie" moments.
And now for your part:
A Grand Giveaway! Three lucky Grand Prize winners will each receive one copy of The Grand Plan to Fix Everything along with a starry assortment of bangles and trinkets that Dolly Singh, famous famous Bollywood movie star, would adore! An additional 3 runners-up will receive a copy of The Grand Plan to Fix Everything. To enter, send an e-mail to GrandPlanGiveaway@gmail.com. In the body of the e-mail, include your name, mailing address, and e-mail address (if you're under 13, submit a parent's name and e-mail address). One entry per person and prizes will only be shipped to US or Canadian addresses. Entries must be received by midnight (PDT) on 6/30/11. Winners will be selected in a random drawing on 7/1/11 and notified via email.
The next stop on the tour is Jacket Knack at http://jacketknack.blogspot.com/.
Watch the book trailer on Uma's homepage with lovely shots of India: http://www.umakrishnaswami.com/
Uma's blog: http://umakrishnaswami.blogspot.com/