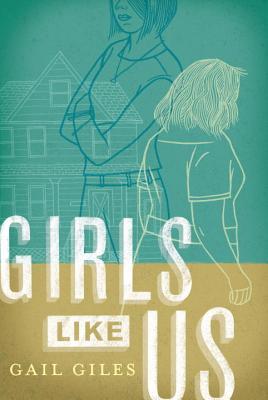 Biddy and Quincy have just turned 18 and graduated from their high school's Special Education program. Their counselor has arranged for them to live together, with Biddy helping Elizabeth, an older woman with a neurological disorder, and Quincy working as a prep cook at a bakery restaurant. Although the two are "Speddies," they couldn't be more different. Biddy is a large, gentle teenager with a moderate cognitive disability. She has endured cruel bullying as a result of a gang rape in seventh grade that left her pregnant. Her baby was given up for adoption, and she wants to know where the child is. Quincy, who is disfigured and mildly brain-damaged due to abuse, has a mean streak. Of mixed race, she calls Biddy "white trash" and is suspicious of anyone's attempts to help her.
Gail Giles's narrative alternates between Biddy and Quincy as they tape-record their tumultuous first months together—a time when Quincy is stalked by a predator at work and Biddy tries to find her daughter. Along with a gripping, suspenseful plot are profound insights into our responsibility for each other, our ability to learn and grow, and above all, the way two abused and denigrated young women come to realize that they deserve better. All their lives, Biddy and Quincy have been treated as less than human because they lack intellectual ability and are not physically attractive. They have internalized the way the outside world sees them, so that when good things happen (such as their relationship with Elizabeth), they feel they do not deserve it and push those good things away. And when bad things happen like violent sexual assault, they accept it as what's coming to them and do not seek justice. This is a pattern that makes persons with disabilities—or people who are different in any way—especially vulnerable, and it takes courage to overcome these ingrained ways of thinking. Girls Like Us has much to say to tween and teen readers whatever their circumstances.
I am on the first round panel for the Cybils this year in the YA Fiction category, and Girls Like Us is on our list. Over the next couple of months I will be reviewing other novels on the Cybils list as well. The public nomination period ends Wednesdy, October 15, so if you haven't nominated a book yet, head over to www.cybils.com and do it right away.