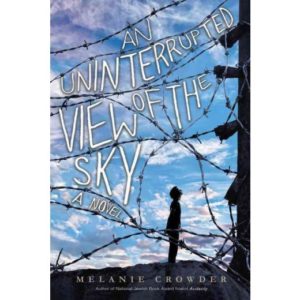 Seventeen-year-old Francisco Quispe loves soccer, but even though he's smart, he doesn't expect much of a future in school because of his Aymara heritage and appearance. Along with his friend Reynaldo, he dreams of selling knockoff soccer shirts and equipment in the market in Cochabamba, Bolivia, where he has lived his entire life.
His life changes when his father, a taxi driver, is arrested in possession of gasoline, considered a precursor for the production of cocaine, under Bolivia's infamous Ley 1008. Francisco's white mother abandons the family, so Francisco and his eight-year-old sister, Pilar, must live in the men's prison with their father, where the bathrooms are fouled with sewage and prisoners must pay for their own cells. Before they can obtain a cell, Pilar is sexually assaulted, and both Francisco and his father are beaten by other inmates. Yet Francisco and Pilar are allowed to leave the prison in daytime to attend school, and in those hours of freedom, he embarks on a quest to save his family—and himself.
Crowder, the author of the middle-grade environmental tale Parched and the fictionalized biography in verse of activist Clara Lemlich, Audacity, portrays the economic and racial divisions in Bolivia in the early 2000s without preaching. Francisco is a complex and compelling character. He is loyal to his sister and his father, and when given the choice between taking Pilar to their grandparents in the Altiplano, he is torn between her safety and her opportunities in life, and worried that leaving his father alone in prison will break him. Complicating his decision is Soledad, an indigenous classmate whose drug-addicted father is also in prison and who grew up fighting sexual overtures on a daily basis. Soledad teaches these survival skills to Francisco and Pilar, but as he becomes attached to her he also learns how to approach someone who has been abused. Also complex and fascinating is Francisco's relationship with best friend Reynaldo and the other students in his class, who avoid him because he lives in prison but come to be tempted by the easy riches of the drug trade that contributed to the passage of the draconian law.