"Gritty, poetic, and emotionally true" states Rita Williams-Garcia, top award-winning author of a variety of middle-grade books, including One Crazy Summer – 
High praise that is well deserved for this feisty and fun book about Vanessa, a persistent girl who struggles against self-doubts to fulfill her dreams. Vanessa is amazed when the talented and beautiful Vanessa Williams wins the title of Miss America, the first Black woman to be crowned with this coveted title. Now it is Vanessa's turn to capture her own crown, one from her own dreams, not borrowed or begged from anyone else. The year is 1983. The place is Newark, New Jersey. The obstacles include racism, peer ridicule, and perhaps the hardest, Vanessa's own self doubt.
LIKE VANESSA is engaging read for any teen, an important story filled with feisty, fun characters whose missteps and risk-taking keep the reader turning the pages.
"Inspiring to a new generation of young, talented girls."  Vanessa Williams, recording artist and actress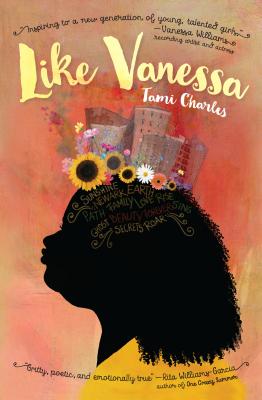 Published by Charlesbridge, 2017